New Hampshire Highland Games at Loon Mt.
September 15-17, 2000

A Revolutionary War era kitchen. They were baking pies in a Dutch oven.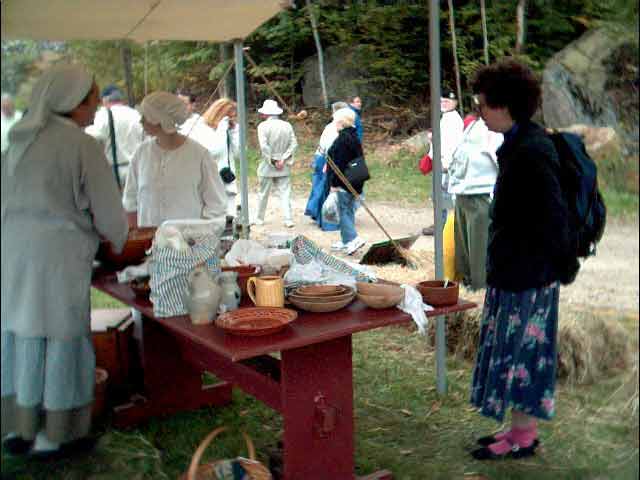 Revolutionary War era Scots soldiers (fighting on behalf of the British)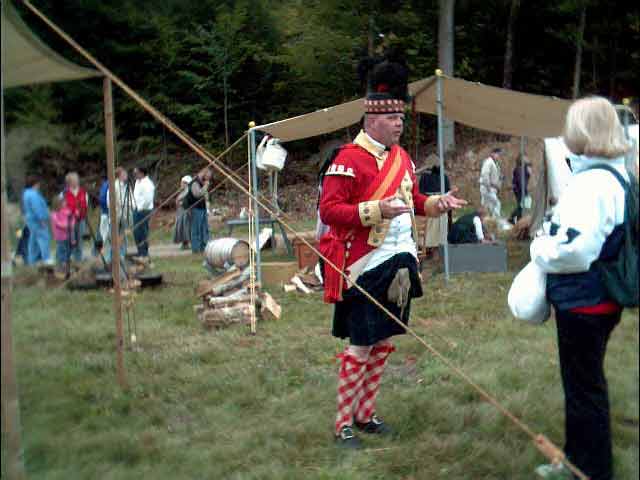 Rebecca's close encounter with the Revolutionary War era soldiers--"Is that thing as sharp as it looks?"
Their digs. (Yes, they really slept here at night--brrr!)
16th Century soldier and 14th Century soldier--brrr.
Alasdair Fraser in mid air.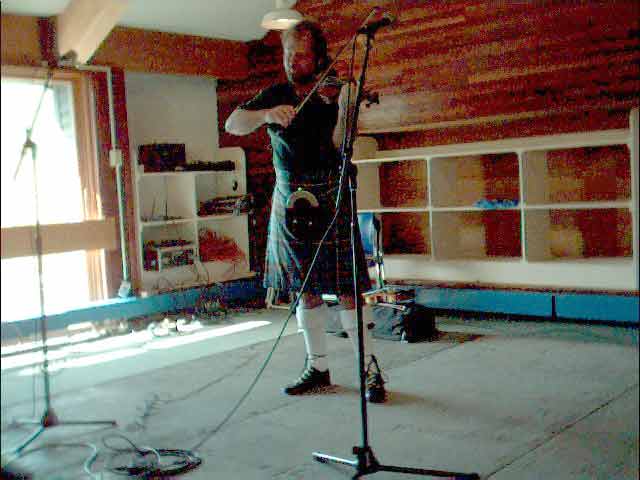 Alasdair Fraser still in mid air.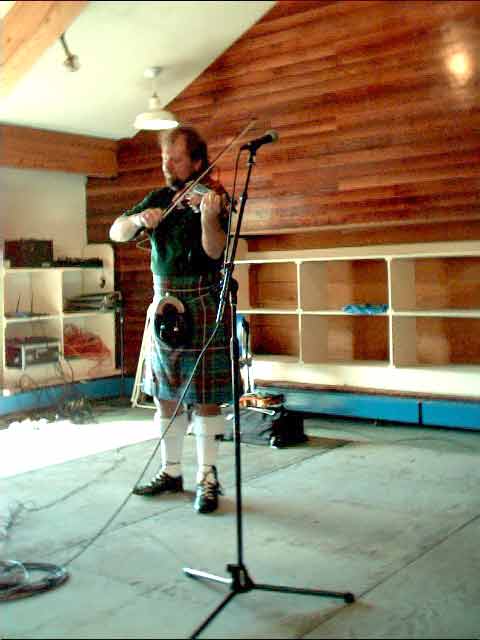 Blacksmiths, circa 1600s. You learn not to drop the molten metal on your feet.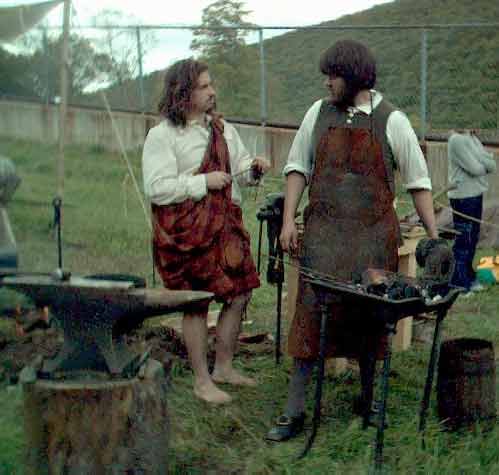 Making a nail.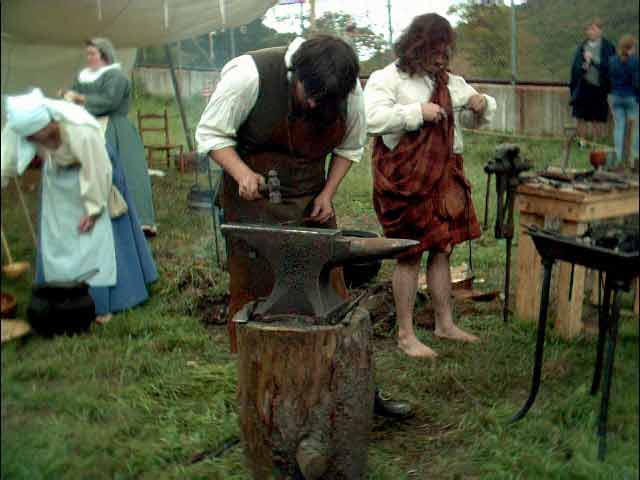 Testing Bob Kilham's 19th century gut string fiddle.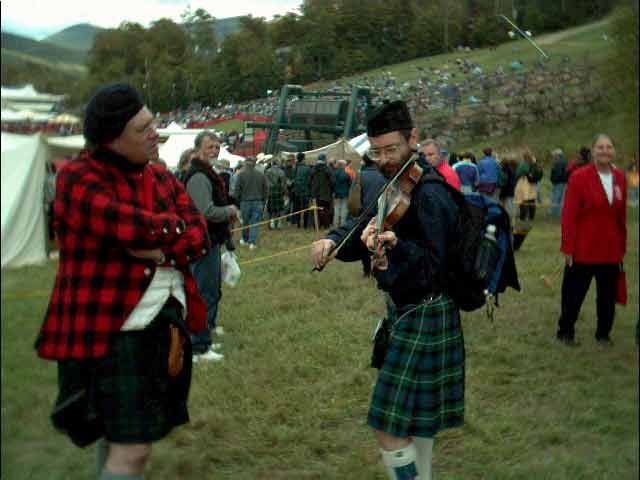 Once more, minus the 21st Century backpack.
Elke Baker fiddling, doing the Highland Fling, and smiling!
The Games: a view of Governor Adams Lodge from the reenactment area.
Highland cattle.
Hairy fellow, ain't he?
Howard, Marianne, Rebecca, and Jim.
It's the whole gang.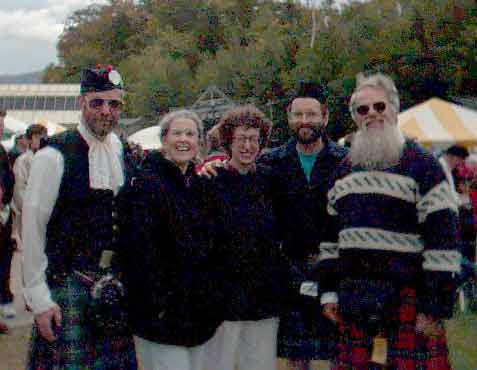 The Strathspey and Reel Society of New Hampshire, belting out those Scottish tunes, led by Sylvia Miskoe (accordion).
Spinning wool. Kind of a slow process.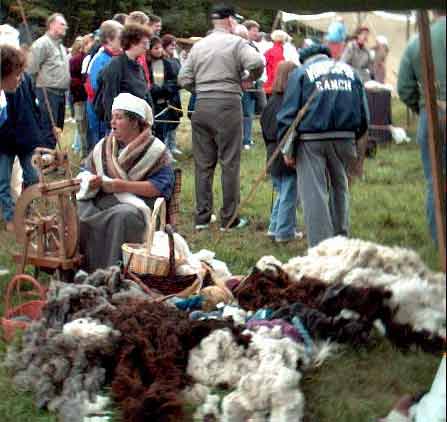 Hangin' out on the reenactment hill.